Overview
Fabriq Platform™ - The Future of Industrial Automation
Fabriq Platform™ is a new systems development platform which reimagines foundational building blocks to dramatically reduce implementation time and complexity. Using a revolutionary new language to compose systems, together with bleeding-edge full-stack web technology, Fabriq Platform enables developing, deploying, and interacting with systems in ways never before possible. Imagine building entire systems in weeks, not months, with modern interfaces streaming real-time and historical system data anywhere you need it. This is Fabriq Platform™ and systems have never been easier to comprehend, develop, and deploy.
Technology
Innovation In Every Dimension, Without Compromise
The Fabriq Platform™ technology stack has three key layers which seamlessly communicate: Systems, Interfaces, and Infrastructure. Systems and Interfaces are decoupled (with Interfaces typically in the browser) so that, for example, data can be acquired in one place and visualized in another. Infrastructure is deployed in a Kubernetes cluster, which we'll quickly install and provision if needed. For the first time, Fabriq Platform™ brings together innovations and best of breed solutions for systems, interfaces, and infrastructure - without compromise.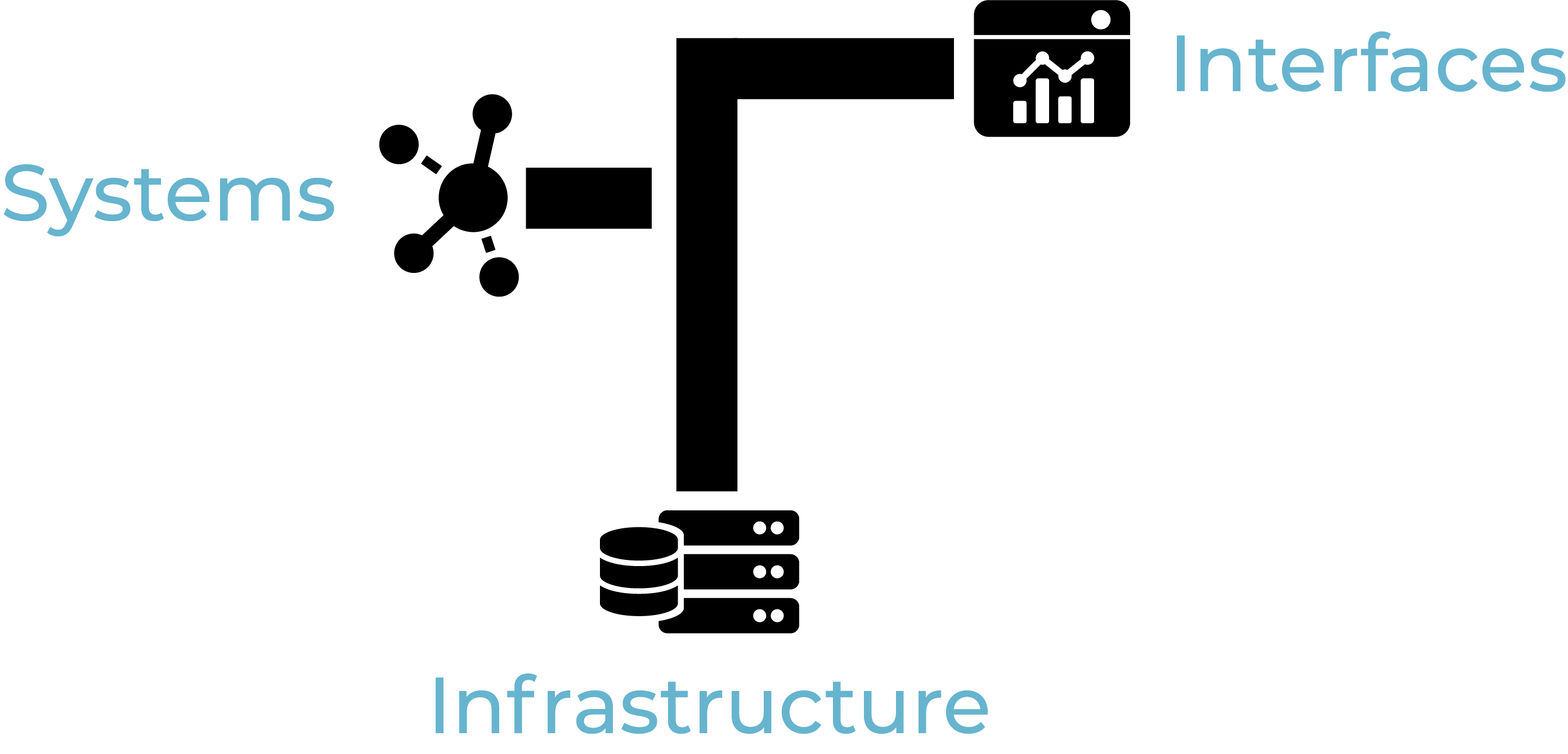 Infrastructure
infrastructure (noun) : the underlying foundation which supports the needs and purpose of a system or organization
Infrastructure is the data storage and application services provider. It houses historical data and provides support to running systems and interfaces. Infrastructure responsibilities include databases, static files, interface hosting, and login validation. And the ubiquity of virtualization today allows deployment of these services in just a single click.
Systems
system (noun) : a regularly interacting, interdependent, or related collection of components forming a unified whole
Systems are at the heart of Fabriq deployments. They perform tests, monitor environments, control machines, and perform any other logical tasks required by an application. A system comprises one or more communicating components which interact with hardware, store data to infrastructure, and publish data to interfaces. And Fabriq Platform™ makes them easy to compose.
Interfaces
interface (noun) : the place at which independent and often unrelated components meet and communicate with each other
Interfaces are how we interact with systems. They allow us to control running systems and visualize both real-time and historical application data. Interfaces subscribe to published system data, send requests to system components, and interact with data stored in infrastructure. And they should be accessible wherever they are needed within the organization.
Features
Build Beautiful Systems, Incredibly Fast
Fabriq Platform™ is a revolution in systems development and deployment. It's time to build sophisticated systems faster than ever before with smaller engineering teams, more capability, and deeper data insight. We'll help you get up and running quickly, pull in ready-made components for core capabilities, and layer in your custom data model, application logic, and interfaces in fractions of the typical time required.